Ward 5 News


Councillor Guy Félio met with his constituents last evening at the Clarence Creek arena. Included on the agenda... the proposed Clarence Creek Park; questions from the floor and the upcoming municipal budget.
(Report to follow...)
Papanack Park Zoo
Owner, former employee at odds over animal treatment

(Thursday, October 11, 2012) Claims of animal neglect at thePapanack Park Zoo, just south of Wendover, have spilled onto Facebook, with accusations and counter-accusations between a former employee and the owner... Read more...

---

Eastern Ontario Health Unit
Food inspection reports finally available online
(The Review - Wednesday, October 10, 2012) After more than three years of promises and setbacks, the Eastern Ontario Health Unit's (EOHU) online disclosure system for restaurant reports is finally up and running.

As of last week, the EOHU began making restaurant reports available to the public on its website www.eohu.ca. Read more...
Back to top

Click here to see a list of our feature pages including gas prices.
---
Ontario government clears the way
Pharmacists in Ontario can give flu shots and renew non-narcotic prescriptions
Pharmacists now have authority to prescribe drugs to help people stop smoking and will be able to start giving flu shots when this season's campaign begins October 22. Story/Video...

See related item, right hand column... "Free Flue Clinics"
Toyota recalls 7.4 million vehicles for faulty window switch
About 240,000 vehicles affected in Canada
Toyota Motor Corp. is recalling 7.43 million vehicles worldwide over a faulty power-window switch — the latest, massive quality woes for Japan's top automaker. The voluntary recall, announced Wednesday, affects more than a dozen models produced from 2005 through 2010.
Toyota Canada said about 240,000 vehicles were being recalled in Canada. Read more...
Thanksgiving weekend:
Over 700 tickets issued during traffic safety blitz
Hundreds of drivers were nabbed during a traffic safety crackdown over the long weekend. Ottawa police were among forces across the country that took part in Operation Impact, a national program aimed at curbing aggressive driving, lack of seatbelt use, distracted driving and drinking and driving. Story/Video...
Cumberland Village:
Small amphibious plane crashes near ferry
(Tuesday, October 3, 2012) The small amphibious plane that went down hard near the Cumberland Ferry dock this week hardly drew attention until it was transported by flatbed along Highway 174. Read more...
$50K reward: For info in woman's hit and run death in Fournier
OPP canvass for info in 2011 hit-and-run death
Ontario Provincial Police will again be canvassing residents for information in the 2011 hit-and-run death of Jessica Godin in Fournier. The 18-year-old was found on Sept. 24 last year in a ditch on Du Parc Street in Nation Township.

$50K reward still offered for information that leads to arrest in 18-year-old Jessica Godin's death. Read more...
Cumberland Village - Lions Maple Hall
Cumberland Lions install barrier free access ramp
(Cumberland Village, Ontario, Tuesday, September 25, 2012) The Cumberland
Lions Club have just installed a barrier free access ramp and automatic door opener at the rear of their Maple Hall on Old Montreal Road in Cumberland Village. The renovations will make it easier for people with disabilities and mobility challenges to access the building whether by wheelchairs or any other assisted devices. Read more...
Beef products recall expanded exponentially
Navan business included in list
A number of products listed in the latest XL Foods beef recall including lean ground beef, bottom round roast, top round roast, beef stew, sirloin tip, and eye of round roast, and beef bones, were all sold at Lavergne Western Beef Incorporated located on Navan Road. Read more...

Shoppers leave T&T Supermarket, one of several stores in Ottawa where beef has been recalled
UPDATES:
ORIGINAL STORY:
( CBC News - Monday, Sept. 17, 2012) The Canadian Food Inspection Agency has ordered a recall of ground beef products sold across Canada at Costco, Walmart, Safeway and Calahoo Meats stores, because it may be contaminated with E. coli bacteria.
NOTE: Since the original recall was put out, The Canadian Food Inspection Agency has "expanded the health hazard alert". Visit their site for XL Foods - List of Recalled Products here.
Most of the products, from XL Food in Alberta, were distributed in B.C., Alberta, Saskatchewan, Manitoba and Ontario but the Costco products were sold right across Canada under the Kirkland Signature brand.
CFIA food recall manager Garfield Balsom says products from other retailers should be checked because smaller stores may have bought items wholesale from larger retailers such as Costco and repackaged them. More...
Back to top

Ongoing coverage
Is Rockland is on the radar for a casino?

(Started: August 2012) For some weeks now, word has been out that Rockland may be in
the running for a casino as the Ontario government wants to increase the number of gaming places around the province. Follow some of the stories that we have accumulated, which mention Rockland as a potential site for a casino. You can read about some of the opposition to a local casino, and view links to the Ontario Lottery and Gaming Corporation (OLG). Read more...
Back to top

Health Tip: What would you do if you saw someone who had an apparent heart attack (sudden cardiac arrest)? Would you know how to help? Watch this video. It could help you to save someone's life. Click here...
LETTERS... TO THE EDITOR
Patrick Meikle - Canaan Connexion

---

Rockland resident André Branchaud comments on the
3rd edition of the latest
T-Mousse Journal
Read more
Click here to visit our main News & Features page.
Back to top
Your weekly smile
(We provide the occasional slice of humour...)

| | |
| --- | --- |
| | Yesterday and today! |
| Quotable Quotes | James I of Scotland: "Since word is thrall, and thought is free, Keep well thy tongue, I counsel thee." |
Back to top
Away for the weekend? Miss our Weekender?
Check out our weekend web page
Every weekend, on Saturdays and Sundays, we bring you the week in review, along with a few features.
Check out the last weekend. Read more...
Back to top
Attention readers!!
We would like to remind our readers to beware of
"Phishing Attacks", e-mails asking you to click on an
internet link or provide your personal information.
Read more...
Thunderstorm Warning
We would like to remind our readers that during a lightning storm it is always a
good idea to unplug any hardware (routers, computers, DSL modems, wireless radios,
etc.) you have to avoid power surges damaging your equipment. Just turning it off
isn't enough; you should physically disconnect it from the outlet.
Read morecomputer/Internet news...
EOHU
Free Flu Clinics Start Soon!


Starting on October 16, the Eastern Ontario Health Unit (EOHU) will begin holding free seasonal flu immunization clinics throughout the five Eastern Counties. They will include Bourget and Rockland.
Click here...
Closing your pool?
What you need to know

As summer draws to a close,
it's time to prepare your backyard pool for winter. As most pool owners know, there
is a right way and a wrong
way to proceed, including following local bylaws.
Click here...
Miss our Weekender?
Check our weekend page

Every weekend, on Saturdays and Sundays, we bring you the week in review, along with a few features.
Paul Henderson and the hockey goal of the century
Canada became the third nation in space 50 years ago

The latest...
Honda Accords V6's from
model years 2003-2007
Read more...
Technology News


» Apple unveils iPhone 5
» Apple Releases iOS 6 faster
Click here...
SPORTS NEWS

Gatineau Olympiques sign ex-Ottawa 67's goalie Michael Nishi who played in Rockland recently. More...
Patrick's Blog

Remembering Neil Armstrong
More...
LETTERS...
TO THE EDITOR
Patrick Meikle
Canaan Connexion

---

Clarence-Rockland Ward 5 Councillor Guy Félio clarifies Agenda Item 15.7 permitting "gun store" license. Read more
On the 15th anniversary of her death, Princess Diana remembered. More...
(Gatineau Airport is closer than Ottawa)

CBC's weather specialist Ian Black on
Twitter
Every weekend we publish
the past week's local obituaries.
Read more...
From Brunet Funeral Home:
Hélène Pilon - 12 octobre 2012
Micheline Durand - 11 octobre 2012
Aurèle Lalonde - 7 octobre 2012
Laurette Hotte - 6 octobre 2012
Read more...
CUMBERLAND LIONS


Read the latest news from
the Cumberland Lions...
Click here
Andy Williams
'Moon River' crooner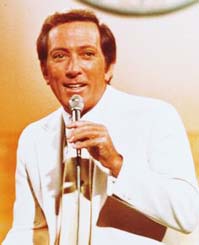 You can read about other well-known personalities who have recently left this mortal world, Click here...
---
Citoyens de
Clarence-Rockland
Citizens
More...
---
The Forest-Hill area also
has a Facebook page...


More...

---
The United Counties of
Prescott and Russell...


More...

A Forest Hill resident asks:
"Is Hydro One reaping huge profits
with Smart Meter Use?" More...
Cumberland Farmers' market
The Week Ahead
(Ottawa Citizen)
Check out our
updated Events page
for much more!

Call us with
your event!
(613-833-0057)
or email us at:
editor@
canaanconnexion.ca

Go to our Events Page
What's happening on
Parliament Hill?


Check out this webcam - more...
Have you seen us?


Tonks went missing in Rockland.
---

Denver went missing from Forest Hill, off Canaan Road
Read more...

October 15 - 19

---
Box
Get your calendar
schedule here.
---
Cumberland residents
click here.
---
Schedule for October 2012
| | | | | | | |
| --- | --- | --- | --- | --- | --- | --- |
| S | M | T | W | T | F | S |
| 30 | 1 | 2 | 3 | 4 | 5 | 6 |
| 7 | 8 | 9 | 10 | 11 | 12 | 13 |
| 14 | 15 | 16 | 17 | 18 | 19 | 20 |
| 21 | 22 | 23 | 24 | 25 | 26 | 27 |
| 28 | 29 | 30 | 31 | 1 | 2 | 3 |
Where to recycle and what
is not picked up. More...
Size limit on recycle containers. More...
C-R Public Library


We try to keep up with the many activities and services provided by the Clarence-Rockland Public Library. Read more...
Cumberland Village News


Dale's Cemetery
Look up any headstone!
Read more...
Cameron and Highway 174


Traffic Cameras at 174/Trim and
Cameron Street at 174
(Go to the main list, and Click on the camera you want to see.)
---
Click here to see our updates on Highway 174 information
---

ARCHIVES
You can read our previous (archived) news stories:
click here...
Click on the pic to get more weird news...


Eel removed from man's rectum
More...
This week's recycle box!
Archived (Older) News Stories
Bits and Bites (Alberte Villeneuve)
Business News
Business (Small Office-Home Office)
C-R Museum (historical) News
Church News

Clarence-Rockland Area News
Clarence-Rockland City Council
Clarence-Rockland City Website
Clarence-Rockland Fire Department
Clarence-Rockland Municipal News
Clarence-Rockland YMCA-YWCA
Clarence-Rockland Public Library
Classified Ads
Columnists
Computer, Hi-Tech & Internet News

Cumberland Lions News
Cumberland Village
Editorials
Facebook Links
Family News/Health/Childcare/etc
Health News
Highway 174 Updates
Just Ask Us!
Letters to the Editor
Morning Smile
New Residents
News Headlines (Scrolling)

Obituaries
Past News Stories
Patrick's latest blog
Police news (OPP/Ottawa)
Politicians
Previous News and Archives
Product and food recalls
Regional News (Eastern Ontario)
Rockland TVC22 (Cable-TV)
Schools and buses
Site Map
Sports News

Technology News headlines
Today In History
Viruses, Malware, Phishing
Vision Newspaper
Weekend Review
WEIRD News Stories